Milpitas Foreclosure Homes For Sale in Milpitas CA 95035
Milpitas Foreclosure Realtors and area experts are here to help you search through all Milpitas Foreclosures, find and compare every home, townhouse, condo or lot's and land available in Milpitas CA 95035.  With service you can trust and professionalism you can count on, our knowledge of the Milpitas Real Estate market will get you the results you want and deserve!
Our Milpitas CA Real Estate agents, realtors and area specialists are here to "Help You Make Good Real Estate Decisions"
Milpitas Foreclosures – Bank Owned Property Search
Milpitas Foreclosures
Centrally located between Interstates 680 and 880, Milpitas is a large suburb of San Jose. There are a number of technology corporations that are headquartered in town. Milpitas real estate is as varied as the people who live there. Buyers who are looking for bargains should check into Milpitas foreclosures. Although Milpitas hasn't been hit as hard as other areas in Santa Clara County, there are still bank owned homes available to buyers. Milpitas foreclosures can be found in any number of neighborhoods throughout the town. The city, bordered by Alameda County and Fremont, is known for its strong public school system and city parks.
For buyers who are unclear about what buying a Milpitas bank owned home would entail, enlisting the advice of a realtor who is a foreclosure expert is a good idea. After all, buying Milpitas foreclosures does involve a process that is unlike a traditional sale. Sometimes buyers can become discouraged if they do not have the assistance of someone who is well-versed on Milpitas foreclosures, auctions, and bank owned homes. One of the best things about Milpitas real estate is that buyers can find all types of styles to fit their tastes and budgets.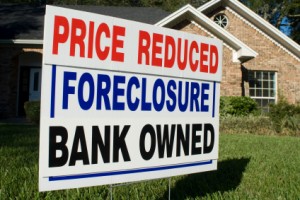 Residents value their outdoor spaces, and the California weather is perfect for spending time outside all year round. Residents also enjoy a yearly festival held in August to celebrate the town and the arts. There are 31 parks in Milpitas and buyers might just be able to find bank owned homes around one of the neighborhood parks. Milpitas foreclosures can include large estates, smaller suburban style single-family homes or condominiums. Bank owned properties are available at a number of price points.
For some buyers, Milpitas foreclosures might just be the best option. Many people consider Milpitas to be a desirable area to live due to its comfortable mix of suburban, urban, and industrial areas. Buying bank owned homes in Milpitas offers buyers value within the real estate market, and many people can buy a home for under budget. That means more money left over to enjoy what the area has to offer, including museums, wineries, and other attractions across the Silicon Valley and beyond.
Milpitas Foreclosures and Foreclosed Homes For Sale in Milpitas CA 95035