Gilroy Homes For Sale in Gilroy CA 95020
Gilroy Realtors and area experts are here to help you search through all Gilroy Homes for Sale, find and compare every home, townhouse, condo or lot's and land available in Gilroy CA 95020.  With service you can trust and professionalism you can count on, our knowledge of the Gilroy CA Real Estate market will get you the results you want and deserve!
Our Gilroy Real Estate agents, realtors and area specialists are here to "Help You Make Good Real Estate Decisions"
Gilroy Homes For Sale Property Search
Sorry we are experiencing system issues. Please try again.
Gilroy Homes For Sale
Built on the southernmost tip of Santa Clara County, Gilroy homes for sale present an interesting mix of old residential neighborhoods and new modern subdivisions. Visitors instantly recognize the name of the vicinity as being world-famous for hosting the annual Gilroy Garlic Festival. Buying one of the beautiful Gilroy homes for sale also puts you into the neighborhood of the Gilroy Yamato Hot Springs, which is a testament to California's colorful history. Shoppers delight in the easy access to the Gilroy Premium Outlets that feature access to name-brand home goods and clothes at bargain basement prices.
Gilroy real estateoffers something for every buyer. Gilroy luxury homes features large properties, well-manicured lawns, and frequently also quite a bit of acreage for varied uses. Gilroy homes for sale that appeal to Silicon Valley professionals are usually a bit smaller, offer premier access to public transportation and main thoroughfares, and sit on lots big enough to accommodate home expansions or active children at play in large backyards. The Gilroy homes for sale that appeal to new – or first-time – home buyers usually are the condos, which have all the perks of homeownership but none of the labor-intensive yard work.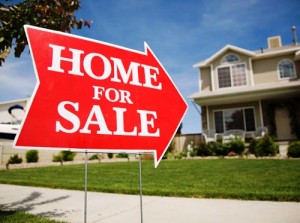 The primary ZIP code for the Gilroy real estate market is 95020. Within its border, luxurious Gilroy homes for sale are mansions with 4,800 square feet – or more – of living space, at least four bedrooms, a beautifully apportioned property lot and plenty of high-end amenities and creature comforts. Add to this a large acreage, including a vineyard, and plenty of horse property, and it makes sense that the price tag is right around $5,450,000. If wine-making is not on your list of things to try, but ample living quarters do matter, consider the six-bedroom, 10,300-square-feet mansion that sells for about $3,199,000. Gorgeous surroundings and ultra-modern interior comforts make these types of homes highly popular.
Gilroy homes for sale that of interest to many Silicon Valley workers and families with children might be closer to the $751,200 price range. Four bedrooms, 3,477 square feet of living space and a 6,745-square-foot lot are the first amenities that catch the eye. The facts that these kinds of Gilroy homes for sale frequently include golf course living and homeowner association management only sweeten the deals. Work with a realtor who specializes in Gilroy homes for sale, since Gilroy foreclosures and short sales frequently allow for amazing real estate deals and steals for the quick buyer who submits an offer on a new listing right away.
Gilroy Homes For Sale
Gilroy Homes For Sale in Gilroy CA 95020