Gilroy Foreclosure Homes For Sale in Gilroy CA 95020
Gilroy Foreclosure Realtors and area experts are here to help you search through all Gilroy Foreclosures, find and compare every home, townhouse, condo or lot's and land available in Gilroy CA 95020.  With service you can trust and professionalism you can count on, our knowledge of the Gilroy Real Estate market will get you the results you want and deserve!
Our Gilroy CA Real Estate agents, realtors and area specialists are here to "Help You Make Good Real Estate Decisions"
Gilroy Foreclosures – Bank Owned Property Search
Gilroy Foreclosures
Although Gilroy is known for its annual Garlic Festival, the real estate market can be as equally exciting. Buyers who are looking for a place to live with suburban appeal can find it in here. Gilroy is located at the very southernmost tip of Santa Clara County and is full of charm. There are bank owned properties in Gilroy that are priced quite low for this desirable area. And although Gilroy foreclosures are not as easily found in comparison with other areas in the Silicon Valley, there are some available.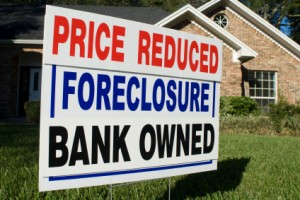 Most people know that buying a home is a process. Buyers also might know that buying a bank owned home can take a while, and it usually takes longer than a traditional sale. However, people who look at Gilroy foreclosures often find the wait is worth it. Many buyers think that their budget might hold them back from getting their dream home, but if they look at Gilroy foreclosures they often find that it isn't necessarily true. Because bank owned properties are often sold for less than market value, that means buyers may be able to afford a $750,000 home on a $500,000 budget.
Gilroy foreclosures don't last too long in the current real estate market. It seems that everyone is looking for a good deal, and bank owned properties are definitely valuable. As Gilroy is home to many local attractions such as wineries, parks, and the Gilroy Gardens Family Theme Park, it truly is a popular spot for buyers of all types. It is also a great spot for people who work in and around San Jose and the Silicon Valley, as it is close to U.S. 101 and El Camino Real. Some lucky buyers might find Gilroy bank owned homes with wonderful views of the Santa Cruz Mountains or the Diablo Range.
Almost every real estate transaction requires the help of a good agent. For some buyers, buying Gilroy foreclosures means buying a home they otherwise wouldn't have been able to afford, and an agent who is familiar with foreclosure listings is very helpful. Buying Gilroy foreclosures is one way to invest in the real estate market. People who buy bank owned homes instead of just looking at traditional real estate listings are often able to build equity very quickly, and that is always a good thing to do.
Gilroy Foreclosures and Foreclosed Homes For Sale in Gilroy CA 95020