Foreclosures Homes for Sale in Almaden Valley, San Jose CA 95120
Almaden Foreclosure Realtors and area experts are here to help you search through all Almaden Valley Foreclosures and bank owned properties. Find and compare every home, townhouse, condo or lot's and land available in Almaden Valley, San Jose CA 95120.  With service you can trust and professionalism you can count on, our knowledge of the Almaden Valley Real Estate market will get you the results you want and deserve!
Our Almaden Real Estate agents, realtors and area specialists are here to "Help You Make Good Real Estate Decisions"
Almaden Valley Foreclosures – Bank Owned Property Search
Almaden Foreclosures – List
Almaden Valley Foreclosures
Almaden Valley is a popular choice for homebuyers within the Silicon Valley. It is located in the southwest part of San Jose. Almaden Valley is a convenient place to live for people who work at one of the many technology companies in Silicon Valley. Homes in Almaden Valley are often found on larger lots, especially in comparison to other areas in Santa Clara County. Home prices can seem high, especially to first time buyers, but Almaden foreclosed homes are available.  Bank owned properties in Almaden Valley could help buyers build instant equity in their new homes.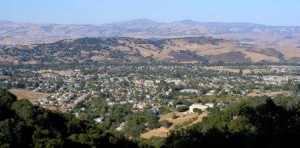 Buying Almaden Valley foreclosures often requires some extra patience. The process also calls for the special skills of foreclosure expert. Foreclosure listings and bank owned homes offer buyers a chance to buy directly from the banks, usually at a significant discount. Many buyers themselves in the position of being approved for a certain amount of money for a mortgage, but that amount might not be enough to buy in the area of their choice. But buyers who look at Almaden foreclosures might be pleasantly surprised at what they can afford when they look at bank owned properties.
This active residential city is the perfect example of what life in California is all about. Residents can take advantage of the Almaden Valley Athletic Club, along with popular restaurants and shops. Almaden Valley is comprised of a few different neighborhoods and there are bank owned properties in a few different areas. Buyers who have help from a foreclosure agent can find hidden gems in the real estate market. After all, a foreclosure agent has special training in regards to foreclosure listings, auctions, and distressed properties. The right agent will work hard to find Almaden foreclosures in some of the most desirable areas.
All too often, buyers do not even look in certain areas because they think they can't afford it. But buying bank owned homes could be just the right answer in some situations. Almaden foreclosures offer buyers a chance to get into the competitive real estate market of this highly sought after area. Many of the bank owned home listings in the Almaden Valley are going to be single-family homes, but there are some condominiums available as well. The key is finding a well-informed and highly trained foreclosure agent who knows about Almaden Valley foreclosures and will help buyers get into them.
Almaden Foreclosures Homes for Sale in Almaden Valley, San Jose CA 95120