Los Altos Hills Foreclosure Homes For Sale in Los Altos Hills CA 94022, 94024
Los Altos Hills Foreclosure Realtors and area experts are here to help you search through all Los Altos Hills Foreclosures, find and compare every home, townhouse, condo or lot's and land available in Los Altos Hills CA 94022, 94024.  With service you can trust and professionalism you can count on, our knowledge of the Los Altos Hills Real Estate market will get you the results you want and deserve!
Our Los Altos Hills CA Real Estate agents, realtors and area specialists are here to "Help You Make Good Real Estate Decisions"
Los Altos Hills Foreclosures – Bank Owned Property Search
Los Altos Hills Foreclosures
Buyers who are looking for a quiet residential place to live should look at real estate in Los Altos Hills. This residential town has some stunning estates and beautiful views of the San Francisco Bay area. Los Altos Hills foreclosures and bank owned homes are a rare occurrence, but it is possible to find them. It is a very expensive area in Silicon Valley, but residents say that it is well worth the price. Of course, buyers who look at bank owned properties will certainly pay less than market value, but the prices here are still going to be higher in comparison to other areas. Los Altos Hills foreclosures are most likely going to be grand estates with a number of different amenities.
One of the interesting aspects to owning a home in this exclusive area is that all of the homes sit on lots that are at least an acre in size. The town also has very strict codes on maintaining lawns and external structures. Although Los Altos Hills foreclosed homes are considered to be discounted, buyers must keep in mind they are still buying in an area that is very expensive. Buying a Los Altos Hills bank owned home might be a great idea for a busy executive in Silicon Valley. After all, the equity in the home will be apparent as soon as the documents are signed.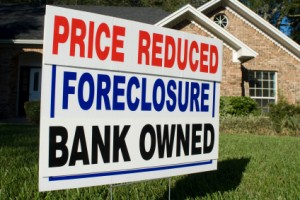 Prices for Los Altos Hills homes are going to start at the one million dollar range and go up from there. If there are Los Altos Hills foreclosures or bank owned properties they will most likely be large single-family homes, as there isn't a condominium market in the town. This area caters exclusively to people who are willing to pay a premium price in order to live in a premium setting. Even the bank owned properties in Los Altos Hills are going to be expensive, but buyers who are lucky enough to buy them will still be pleased with the price reduction. Buying Los Altos Hills foreclosures and settling into this pristine town is a dream for many buyers in the Silicon Valley real estate market.
Although the real estate market has its ups and downs, the luxury home market in Los Altos Hills has stayed strong, and as a result bank owned properties are rare. Los Altos Hills foreclosures are often custom built homes that have been well taken care of for years. Many of them provide spectacular views from their terraces and swimming pools.