Evergreen Foreclosure Homes For Sale in Evergreen Valley, San Jose CA 95121, 95122, 95135, 95138, 95148
Evergreen Foreclosure Realtors and area experts are here to help you search through all Evergreen Foreclosures, find and compare every home, townhouse, condo or lot's and land available in Evergreen Valley, San Jose CA 95121, 95122, 95135, 95138, 95148.  With service you can trust and professionalism you can count on, our knowledge of the Evergreen Real Estate market will get you the results you want and deserve!
Our Evergreen Real Estate agents, realtors and area specialists are here to "Help You Make Good Real Estate Decisions"
Evergreen Foreclosures – Bank Owned Property Search
Evergreen Foreclosures
Buyers who are looking for reasonable prices in the Santa Clara Valley can often find them in Evergreen. The area is home to some established middle class neighborhoods and is also home to the exclusive Silver Creek Valley Country Club. Evergreen foreclosures can be found in all different neighborhoods that make up this large area bordered by the Diablo Mountain Range. Buying Evergreen bank owned homes is possible for people who have limited budget options, as Evergreen foreclosures are often listed at below market value. Many buyers only look at traditional listings, but Evergreen foreclosures and distressed real estate listings are options that should be considered as well.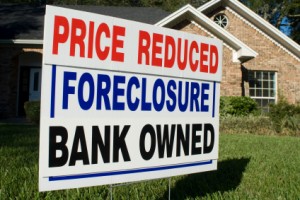 The Evergreen Valley area is large and residents enjoy convenient access to malls, schools, and other amenities associated with living in an established suburban area. Buying bank owned properties can be a great way for first time buyers to easily establish some equity and use it to improve their new home or to sell it at a profit in order to move into another home. Evergreen foreclosure listings can be found for buyers who are interested in buying multi-family properties, single-family homes or condominiums. The market for Evergreen foreclosures is varied, which makes this a popular place for all types of buyers.
San Jose and the Silicon Valley area are home to numerous large technology corporations, hospitals, and colleges. Evergreen is a convenient place for commuters, as they can easily access U.S. 101, among other major roads. Evergreen bank owned home listings are a valuable resource for buyers, as they will offer insight on Evergreen foreclosures and other types of real estate, including short sales and other types of REO properties. Although buying a bank owned property can seem like a difficult transaction, there are ways to make it go smoothly. Buyers who have an agent who is a foreclosure expert and an expert negotiator often report smooth transactions.
Although buying bank owned properties is not the path for everyone, it can be a great way to save thousands of dollars for some homebuyers. Evergreen foreclosures are available at a number of different price points and in the various neighborhoods that make up this city. Buyers can find Evergreen bank owned real estate near shopping areas, schools or city parks. All it takes is a hard working real estate agent and some patience for buyers to find a great home within their reach in Evergreen.
Evergreen Foreclosures and Foreclosed Homes For Sale in Evergreen Valley, San Jose CA 95121, 95122, 95135, 95138, 95148