Campbell Foreclosures Homes For Sale in Campbell CA 95008
Campbell Foreclosure Realtors and area experts are here to help you search through all Campbell Foreclosures and bank owned homes.  Find and compare every home, townhouse, condo or lot's and land available in Campbell CA 95008.  With service you can trust and professionalism you can count on, our knowledge of the Campbell Real Estate market will get you the results you want and deserve!
Our Campbell CA Real Estate agents, realtors and area specialists are here to "Help You Make Good Real Estate Decisions"
Campbell Foreclosures – Bank Owned Property Search
Our Campbell CA Real Estate agents and area specialists are here to "Help You Make Good Real Estate Decisions"
Campbell Foreclosures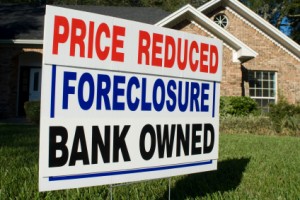 Campbell is another city in Santa Clara County that is considered to be part of the Silicon Valley. However, it is a mostly residential city. It is easily accessible, as Highway 17 runs through the city, as does Highway 85. Campbell has an active real estate market. Some buyers are lucky enough to find Campbell bank owned homes, saving themselves thousands of dollars in up front costs and over the span of their mortgage. Finding bank owned homes in Campbell takes some time and effort, but it can be well worth the search. Enlisting the help of a realtor who is also a top foreclosure agent will help the process along.
Distressed real estate listings in Campbell might not be as prevalent as they are in other areas of the Bay area, but that certainly doesn't mean they don't exist. Buyers can find lender approved short sales and Campbell foreclosures that will suit their budgets and tastes. Foreclosure listings will have condominium options along with single-family homes on average and above average sized lots. Bank owned home listings might require some minor and sometimes major renovations, but they are still well worth the price. Campbell foreclosures are perfect for first time buyers who have their hearts set on this well-established town.
Campbell has numerous public transit options, including city buses and the light rail system that offers access to other cities in Santa Clara County and beyond. Buyers can find Campbell foreclosures that are near bus stops. There are many desirable areas in Campbell, including the San Tomas neighborhood. Some buyers can find Campbell foreclosures near the downtown area, where there are beautiful homes that have stood the test of time. The key to buying bank owned properties to move quickly and yet have patience while waiting for an answer from the banks.
Buyers who aren't afraid to take a chance will do well when looking at bank owned homes and Campbell foreclosures. After all, many Campbell foreclosures have had offers on them very quickly after being put on the market. Banks are not interested in keeping real estate that isn't making them money. As a result of that, bank owned properties are great buys, as they are usually listed at well below what market value currently is. Buyers who have an agent who is familiar with foreclosure auctions and the whole process of buying foreclosures often have successful transactions.
Campbell Foreclosures and Foreclosed Homes For Sale in Campbell CA 95008