Cambrian Foreclosures Homes for Sale in Cambrian Park, San Jose CA 95118, 95124
Cambrian Foreclosure Realtors and area experts are here to help you search through all Cambrian Foreclosures and bank owned properties. Find and compare every home, townhouse, condo or lot's and land available in Cambrian Park, San Jose CA 95118, 95124.  With service you can trust and professionalism you can count on, our knowledge of the Cambrian Real Estate market will get you the results you want and deserve!
Our Cambrian Real Estate agents, realtors and area specialists are here to "Help You Make Good Real Estate Decisions"
Cambrian Foreclosures – Bank Owned Property Search
Cambrian Foreclosures – List
Cambrian Foreclosures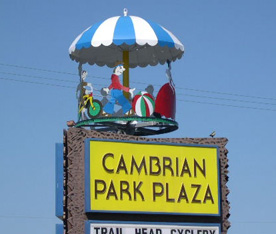 Cambrian is a neighborhood of San Jose, located in Santa Clara County. It is also a central part of Silicon Valley. It is mostly a residential area with a highly esteemed school district. Cambrian foreclosures can give buyers a chance to buy within this desirable area without stretching their budgets too much. However, the market for Cambrian foreclosures can be competitive. There aren't as many bank owned properties in Cambrian as there are in other areas of Silicon Valley, but banks are motivated to sell the inventory they have on hand. The key to all real estate transactions, especially when it comes to foreclosure listings, is to have a top-notch Cambrian real estate agent who is well versed in helping customers buy bank owned homes.
Cambrian is known for its high performance public schools. Families also love the curb appeal and the welcoming feeling of the neighborhoods. It is also convenient to other places in Silicon Valley due to its easy access to Highways 17 and 85. Most of the properties in Cambrian are going to be single-family homes that are owner occupied. Cambrian foreclosed homes can be a great financial decision for buyers who want to own their own piece of Cambrian real estate in this quiet community. Bank owned properties allow people to be able to buy a home they might not have been able to afford otherwise.
There are many local attractions, including the San Jose Farmer's Market at the Cambrian Plaza and Visual and Performing Arts Center. Buyers should keep in mind that if they are offered a chance to look at Cambrian distressed properties, they should move quickly if they are interested in buying them. This is a very desirable area to move into, and Cambrian bank owned properties do not stay vacant for very long.
The whole city of San Jose is home to a number of notable and desirable areas. Cambrian is one of the many places that buyers flock to. Cambrian foreclosures give buyers a chance to build instant equity in their new home. Buying Cambrian foreclosures is a smart choice for buyers. There are bank owned properties that are available for savvy buyers in a few areas of Cambrian. Buying a bank owned home does require a bit more patience than a typical real estate transaction but the results are generally well worth it.
Cambrian Foreclosures and Foreclosed Homes for Sale in Cambrian Park, San Jose CA 95118, 95124